Raleigh Community Orchestra was founded in 2017 to give all ages of accomplished musicians the opportunity to enjoy playing orchestral music together. We love to rehearse, perform, fellowship, and have fun.
ABC-11 featured us in an article and video feature, showcasing our "great entertainment at a bargain price."
It brought tears to my eyes and a lot of joy to be there at your wonderful performance.
-2019 concert attendee
Friday's performance was definitely goose bump material.
-2019 concert attendee
Exciting, beautiful, and a WOW evening of talent.
-2019 concert attendee
Raleigh Community Orchestra is pleased to use PrintingCenterUSA to print our concert programs. Ordering is simple, the quality is great, and every dollar we save is used to present more music to people like you!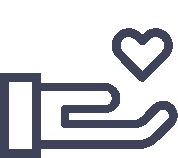 RCO provides opportunities for both young and experienced
musicians to develop skill and camaraderie by playing traditional orchestra repertoire (to include classical, sacred, and contemporary / modern) in concert
settings throughout the year, while enriching our community with local,
affordable performing arts options.